"You want a story that won't surprise you. That...
I have finally, finally, seen the film 'Life of Pi.' I have wanted to see it in its glory ever since I read the novel nearly six years ago. I have raved over this book, adored it, and harassed my English teacher into letting me include it in an A-Level essay. The pinnacle of all this was sending the essay to the author Yann Martel and receiving a personal email in reply. Anyone who loves a book so...
Barriers to the Boardroom
Last week I watched the thought-provoking "Women at the Top". In it, Hilary Devey, star of Dragons' Den, presents her musings and research on women in the workplace and the struggles they face in trying to ascend to middle and senior management levels. We all know it starts off so promisingly for girls: beating boys at every stage of the school exam system and more women are currently attending...
"The Sense of an Ending."
The title of this post takes its inspiration from the thought-provoking title of Julian Barnes' Booker Prize winner. Even before I started reading it, I began to feel melancholy: I wonder if that was the effect Barnes had been aiming for! For me, the saddest word in that title is not "Ending," but "Sense". The word conjures up images of knowing and understanding the...
"Writing Rustica: A Follow-on from the British...
It's Friday, which means I have a bit of time for another spot of writing, hooray! If you have seen my previous blog post on "Writing Britain," the wonderful display at the British Library, you will know that I greatly admired the techniques that classical and contemporary authors used to describe the landscape and settings in their novels. It got me thinking about how settings are used as...
"From Wastelands to Wonderlands."
I had the most fascinating trip on Friday, to see the "Writing Britain" exhibition at the British Library. This is highly recommended, not only from someone who loves all kinds of literature, but also to be able to soak up a little bit of writers' history and think "Where were they when they wrote this?" My favourite manuscript there was (surprise surprise) an...
Crisis, what crisis?
Because even great Element Dragons aren't entirely infallible. An excerpt from "At the Edge of the World", Chapter 7. "Enki and Enlil, powerful though they might be, did not have the capabilities to play with time. All the Elements' powers had at one point or another backfired on them: once, Darya found that she had unintentionally caused the Sea to rise and the...
Kindles on the bus
A quite odd experience today, bringing home to me how elusive that young audience that I write for really is. As you may know, I write for young adults and children, and their age is such is that you can never quite catch them. First you have to know where the keen readers are, and then you have to be sure they have the means to access your stories. I was coming home on a London bus when a...
Ramblings of a writer who has found her pen (and...
When I'm not working on a piece of writing, I feel as if I am running on half my blood supply. This feeling, I've recently discovered, also occurs when I'm typing a story straight out onto the computer and not literally writing. This mini blog post is, of course, now on a computer screen, but before it was written freehand on a good old-fashioned A4 notepad with a trusty stream-lined black pen....
Parents in YA fiction
This is a bit of a belated blog post, but I was actually thinking about creating one the other Sunday, in honour of Mothers' Day, to muse on the role of parents in fiction. This is spectacularly late; I've had a group presentation to think about, as well as events with The Boyfriend, not to mention piles of course material to read! So onto the topic: I've been thinking about what constitutes a...
Dialogue in "Dragon Speaker": A critical analysis.
I adore dialogue. It is the life-blood of my novel. Never mind descriptive scenes; all very well and good when someone protests "But description is the most important of all!" Not so, in my opinion. An effective scene should aid the reader in visualising description without the help of too many adjectives. One reviewer commented that I did not tell you what my characters were thinking and...
Nobody ever became an author because they didn't...
I was struck by two conflicting pieces of advice yesterday about writing. One was on that pit of risks, the internet. The other was, in all places, the middle of a university seminar. It wasn't even an English Literature class. Firstly, the internet. I am sure I was not the only one to come across (in my opinion) the rather delightful piece of news that J. K. Rowling is writing a book for adults....
The Importance of Being Constant.
No, I haven't become confused with an Oscar Wilde text! Some things in your life are so taken for granted that they are unconsciously and constantly with you. What do I mean by things in your life being constant? Well, that might be up to you. Those two cups of coffee in the morning, the bike ride to work on a beautifully frosty day, the weekend trips to the hills, and picnicking in the park with...
"To me, the greatest pleasure of writing is not what it's about, but the..."
– Truman Capote, McCall's, November 1967
In Discussion of the Elements: Fire, Water, Air...
  In commemorating the Chinese New Year and the Year of the Dragon, what better time than to continue investing in the Dragon Speaker trilogy, exploring the unique characters of the dragons themselves? I want to take this time to discuss four of them in particular. My four Element Dragons, the namesake of the first book "The Balance of Four", and the creatures who provide the essential...
A Question and Answer interview will shortly be taking place, made up from questions from my readers, or indeed anyone else who wants to know anything about the Dragon Speaker world. I'll be putting it up on Tumblr, Twitter and the "Dragon Speaker Trilogy Page" on Facebook. Drop me a message if you want to know something! Characters, themes, ideas and anything else...
Twittering away ...
https://twitter.com/#!/StoreyAuthor Follow my updates here on future releases, interviews, characters and all other aspects of the Dragon Speaker universe …
A very happy 2012!
Happy New Year to everyone! Here's hoping you have fun, love, laughter and everything you could wish for!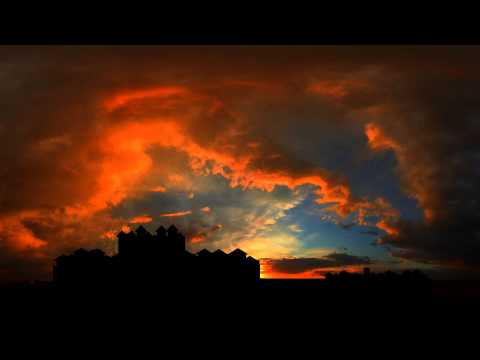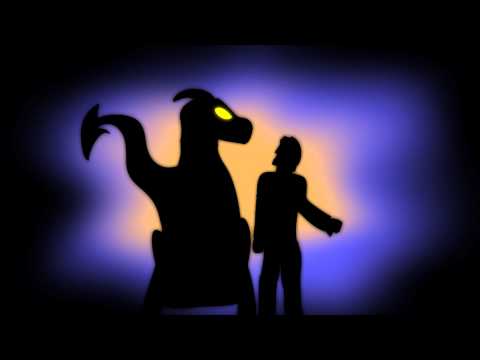 11 tags
Here Be Dragons (How do I choose?)
The background of dragon mythology is deeply embedded in the Dragon Speaker trilogy. Questions of what dragons may have been modelled on, what they look like, their characteristics and their habits lent itself very well to The Balance of Four. A quick re-cap of dragon folklore: at its most basic, there are the "Western" and "Eastern" dragons. The Western dragon is a scaly,...
"I love being a writer. What I can't stand is the paperwork."
–  Peter De Vries
7 tags
ABOUT ME (welcome!)
I write. And write. And write a bit more. I have written for as long as I can remember. I know the milestones at every age: first short stories, first novella, first feature-length novel and then breaking into more daring territory: weaving one epic story over three instalments. Ulp!! I enjoy writing about fantasy worlds the most, as it provides a freedom one perhaps may not receive with other...
6 tags
SO HOW THE DICKENS DOES ONE FIND THE BOOKS? →
Direct access to the Kindle Store pages by clicking the title above! Each book has its own free sample for you to browse through at your leisure. Stay tuned for further developments, such as links to an interview, book trailers and more!
4 tags
4 tags
7 tags
Promoting Your E-Book (or, How to Get Past the...
Promotion of e-books. How does one do it? How to get your work out there, save posting on facebook all the time?  I was pretty sure my facebook friends were tired of seeing the same posts pop up again and again in my newsfeed and I was desperate for a new platform where others might spot it.  Like many people on here, I am an avid writer. I wrote my first "novel", as I was fond of...